Let us help you with your house or apartment move in the Durham, Chapel Hill & surrounding areas. We take special pride in ensuring your items will be taken care of during the move. We also can help you with your packing and unpacking as well.
The bread and butter of LaddMoving. We have been helping people in the RDU area with ensuring their prized possessions are left undamaged during moves. Our team of professional movers has seen it all as far as grand pianos and priceless antiques.
Our team at LaddMoving has helped clients such as Duke University with large scale moves. We have been helping the community with their moves since 1882! If you are looking for a hassle-free move for your corporation or small business, contact us today.
Still trucking: from one J.E. Ladd to another
DURHAM —
Since 1882. That's how long a man named J.E. Ladd has moved people in and around Durham. Five generations of men named J.E. Ladd, plus other Ladds, too. The slogan of J.E. Ladd & Son Transfer is, "We moved your antiques when they were new." Indeed. When Durham itself was new, J.E. Ladd met people getting off the train downtown with his horse and wagon. It was a dray service then…..
source: http://www.heraldsun.com/business/x1401027525/Still-trucking-from-one-J-E-Ladd-to-another
Safely Moving Your Treasures
Moving can be a time consuming and sometimes frustrating process, but our expert movers make it easy for you. Let our local family business show you the difference in moving services with people that actually care about your belongings. With a strong reputation and more than 132 years of dedicated service, you can trust that we will move all your treasured items safely to their destination.
To ensure quality service and that you always receive personal care, a Ladd family member is present on every job. Choose from a variety of moving services, from your entire household or office to a concert grand piano.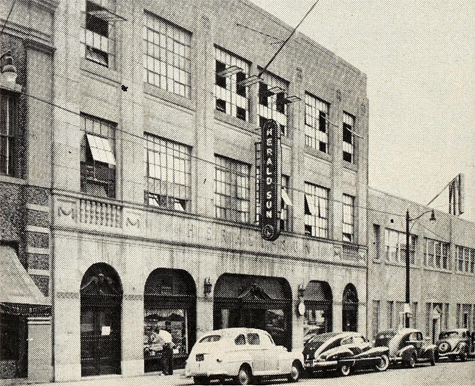 We Offer Moving, Packing and Storage Services for:  
Households  ~ Businesses ~ Pianos ~ Antiques
A Word from Our Owner
"In 1882, J. E. Ladd began greeting families at the old Durham train station with a horse, buggy, and a strong back. With skill and smile, he ushered these early Durham settlers along with their family treasures to new homes and new lives.

Five generations later, we, the descendants of J. E. Ladd, continue to move the families and businesses of the Triangle. The company thrives today because it still embraces the simple principles of his vision: care, talent, and pride."

– J. E. Ladd V, Great, Great Grandson
Contact our professional movers in Durham, North Carolina, to request an estimate for moving services.